Who We Are
willow cakes & pastries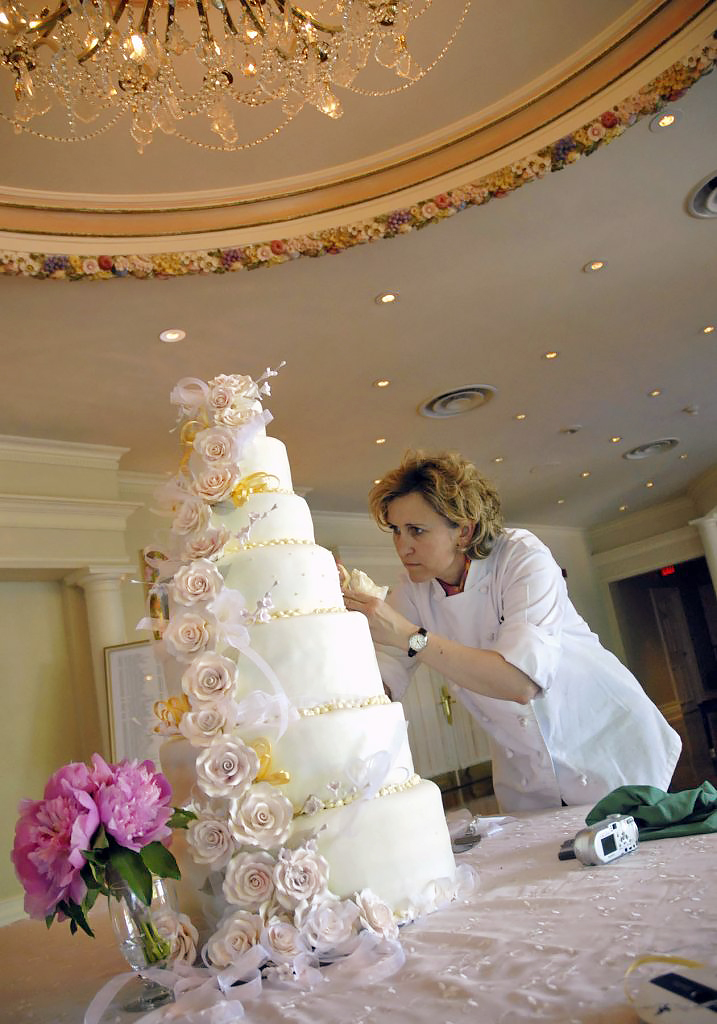 Catherine O'Donnell
Catherine O'Donnell's love affair with the pastry arts began at the age of 14, when she visited Toronto's King Edward Hotel for afternoon tea with her grandmother. She became enchanted by the artistic presentation, taste, and sense of occasion provided by the wonderful pastries she sampled. Little did she know that, at age 30, she would return to this landmark property as pastry chef, and stay on for two-and-a-half years.
Catherine's first position in the field was baking pies at Chudleigh's Apple Farm in Milton, Ontario as a high school student. After high school, Catherine graduated from the Pastry Arts Program at George Brown College and then went on to study at the Callebaut Chocolate Institute in Belgium. She has since held positions as Pastry Chef at Toronto's Oliver-Bonacini Group, the King Edward Hotel, Vintage Inns, Hillebrand's Vineyard Café, and Peller Estates Winery Restaurant.
Catherine has become known as one of Niagara's culinary stars. She continues to build on her reputation with her own enterprise, Willow Cakes and Pastries, which offers a comfortable, relaxed café style environment. The bakery and café has become a Niagara-on-the-Lake institution, now celebrating many successful years. She is well known for creating exquisite wedding cakes, providing delicious desserts to the area's finest restaurants, and offering her retail customers a selection of unique breads and delectable cakes and pastries.
Catherine is a Pastry Chef Professor at the Canadian Food & Wine Institute at Niagara College and offers program studies in her kitchen facility as well. Recently, she has been bestowed the title of 'Pastry Judge A', an honour bestowed by the World Association of Chefs, and is one of only a few women in the world to hold this title!
Catherine O'Donnell
Founder of Willow Cakes & Pastries
Sean O'Donnell
Sean started working for the bakery on day one. His mother thought it would be a good chance for him to work on social and networking skills, and to give him a sense of responsibility and money management.
Who knew that 16 years later he would be primed to start running the business. Six years ago, Sean returned from traveling abroad and was ready to settle down. He started learning the evolution of the business and industry and learning from his Mother and, at the time, FOH Manager David Collins.
Sean loves the little town of Niagara-on-the-Lake, the people, and the community. He hopes to be able to continue the success of Willow Cakes and help the business to thrive as we enter a new era for the food/beverage/hospitality industry.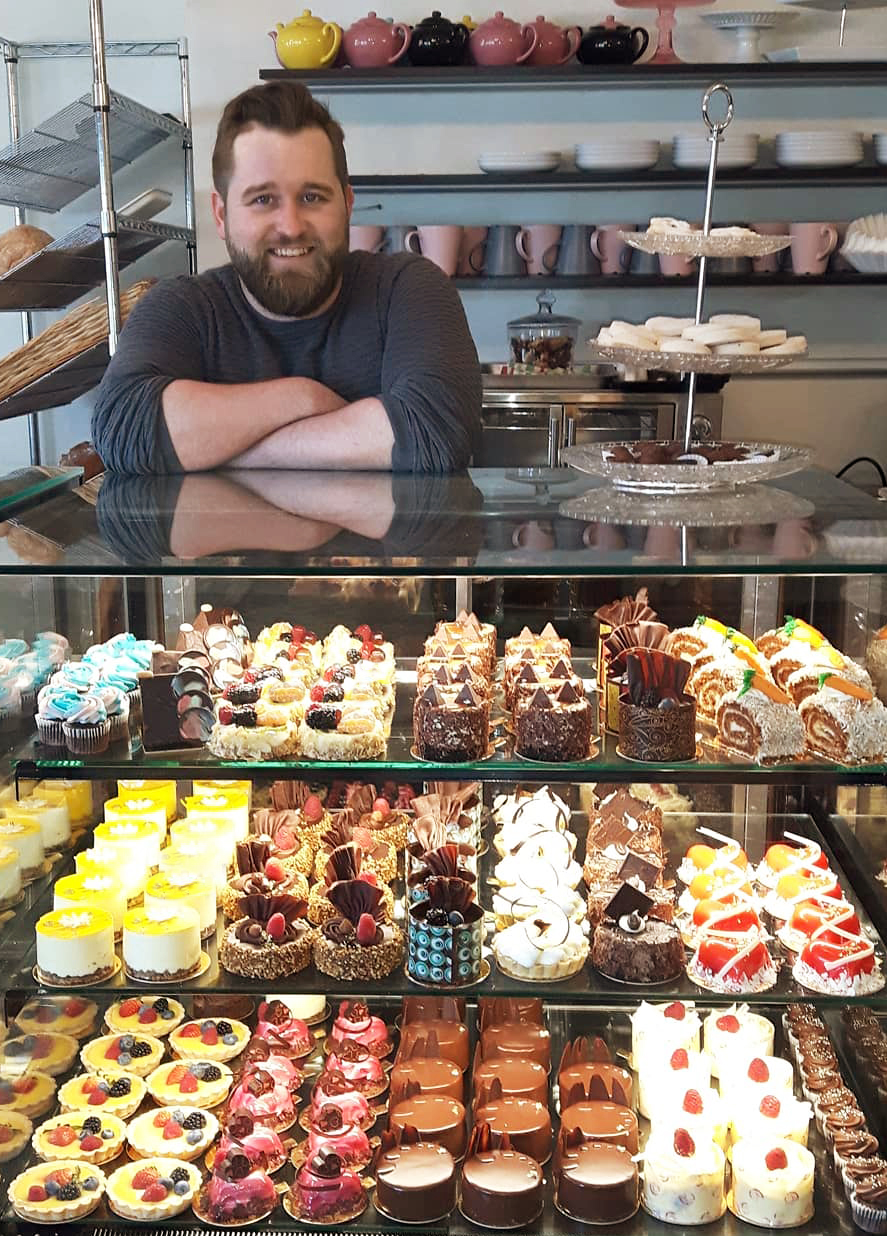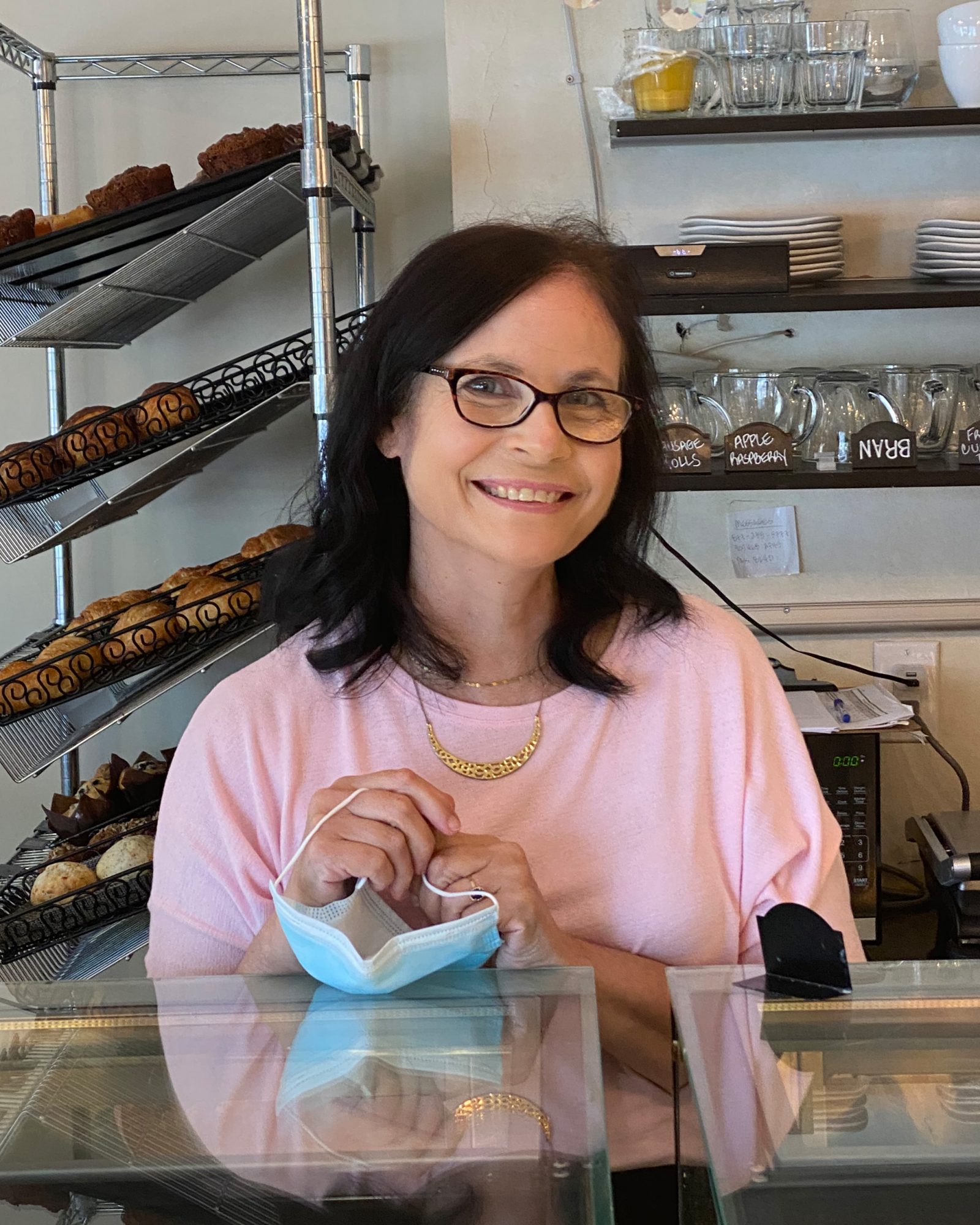 Heidi Timm Johnson
Meet Heidi, our GM and Front of House face 5 days a week!
Heidi and her husband, Perry Johnson had owned a local favourite restaurant, Rest, for 12 years. They had an authentic local atmosphere, friendly service, great food, and their takeout brought every lunch crowd to their door.
Five years after closing Rest, Heidi came to give Chef Catherine a hand as a part-time packager during our CRAZY Christmas Holiday season, and it soon became evident that Heidi had the makings of a great manager.
"Willow is a very special place. Everything is made with so much passion. We have such an amazing team, wonderful customers, and I am grateful to be able to have my daughter (Annika Johnson) as my sidekick on weekends! I've enjoyed working in the service industry for over 30 years and hope to continue on for a few more."
Thanks Heidi for all you do and bringing your expertise to the Willow. Be sure to say hi to Heidi when you come by!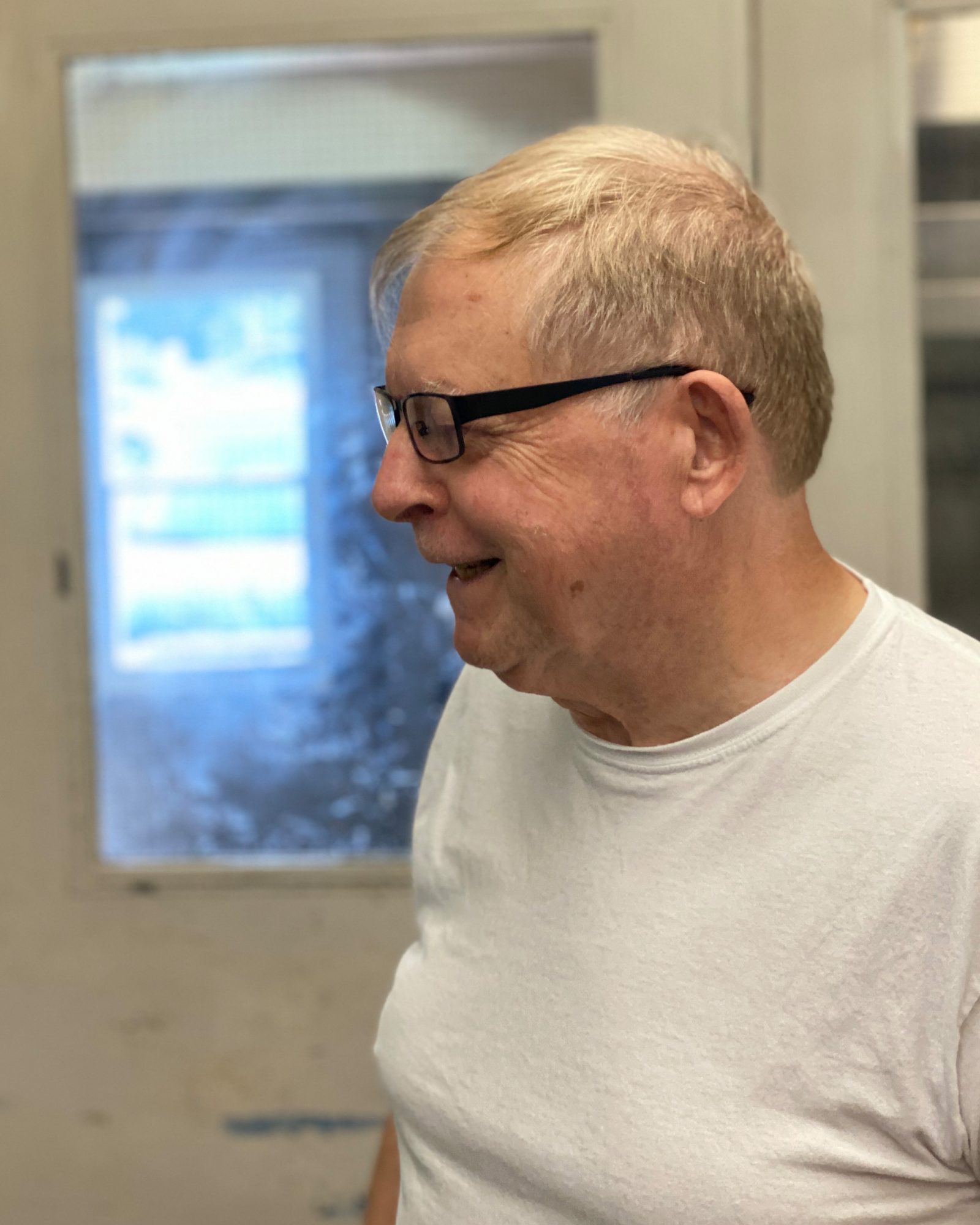 Neils Lunds
Neils is a European-trained chef who has worked in Copenhagen, Paris, Bangkok, and Manchester, England before coming to Canada. Neils had the opportunity to prepare dinner for Queen Elizabeth and Prince Philip after moving to Canada.
"My daily duties at Willow are to create savoury dishes like quiches, assorted meat pies, and sandwiches, as well as jams and jellies after the fruit harvest. I love the atmosphere at Willow and the freedom to be creative."
Stacey MacIntyre
Stacey is a veteran in this industry with over 20 years experience. She owned and operated 'Stacey Cakes' for 6 years and has a plethora of accolades under her belt.
She competed on Season 2 & 3 of 'Best Cakes Wins' on BYU TV and also on 'The Big Bake' on Food Network Canada!
Stacey has a real passion for what she's doing,
"I love the challenge of new art creation everyday and I love to bring events to the next level with incredible art."
Safe to say we are very excited to have Stacey join our team!
"I am so eager to work under Chef Catherine and learn everything I can from her. I love the team at Willow and look forward to work everyday!"
We look forward to seeing you at work too Stacey! If you're in the market for a custom cake, you're in good hands with Stacey!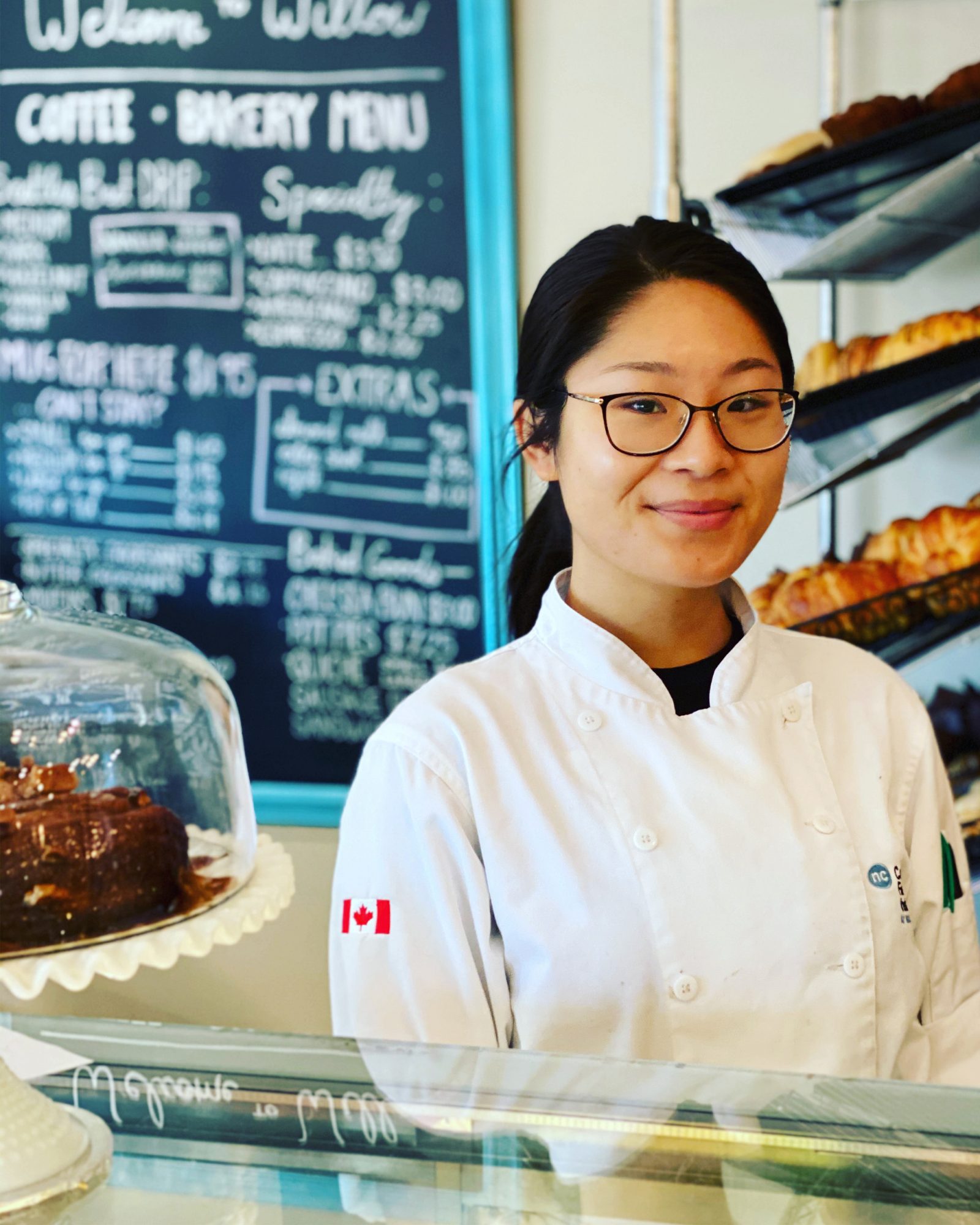 Carol Giang
Carol is our Assistant Pastry Chef extraordinaire! She does everything from our day-to-day production of beautiful, delicious individual cakes, to the biggest of custom cakes and wedding cakes.
Carol came to our bakery fresh out of the Culinary and Baking program at Niagara College. She soaked in the knowledge of her co-workers and her Chef, Catherine O'Donnell, and worked her way to being Chef's right hand woman.
She loves to get creative with her cakes and desserts and gets a thrill from people's reactions when they see her creations. "It's really satisfying to see it start from a simple cake and turn into a statement piece that makes people go, Wow!"
Not one to shy from a challenge, Carol has developed into an amazing Pastry Chef and leader. 
We're so grateful that Carol joined our team and has helped make the Willow what it is today. With such raw talent, only the future knows what's in store for Carol. Thanks Carol!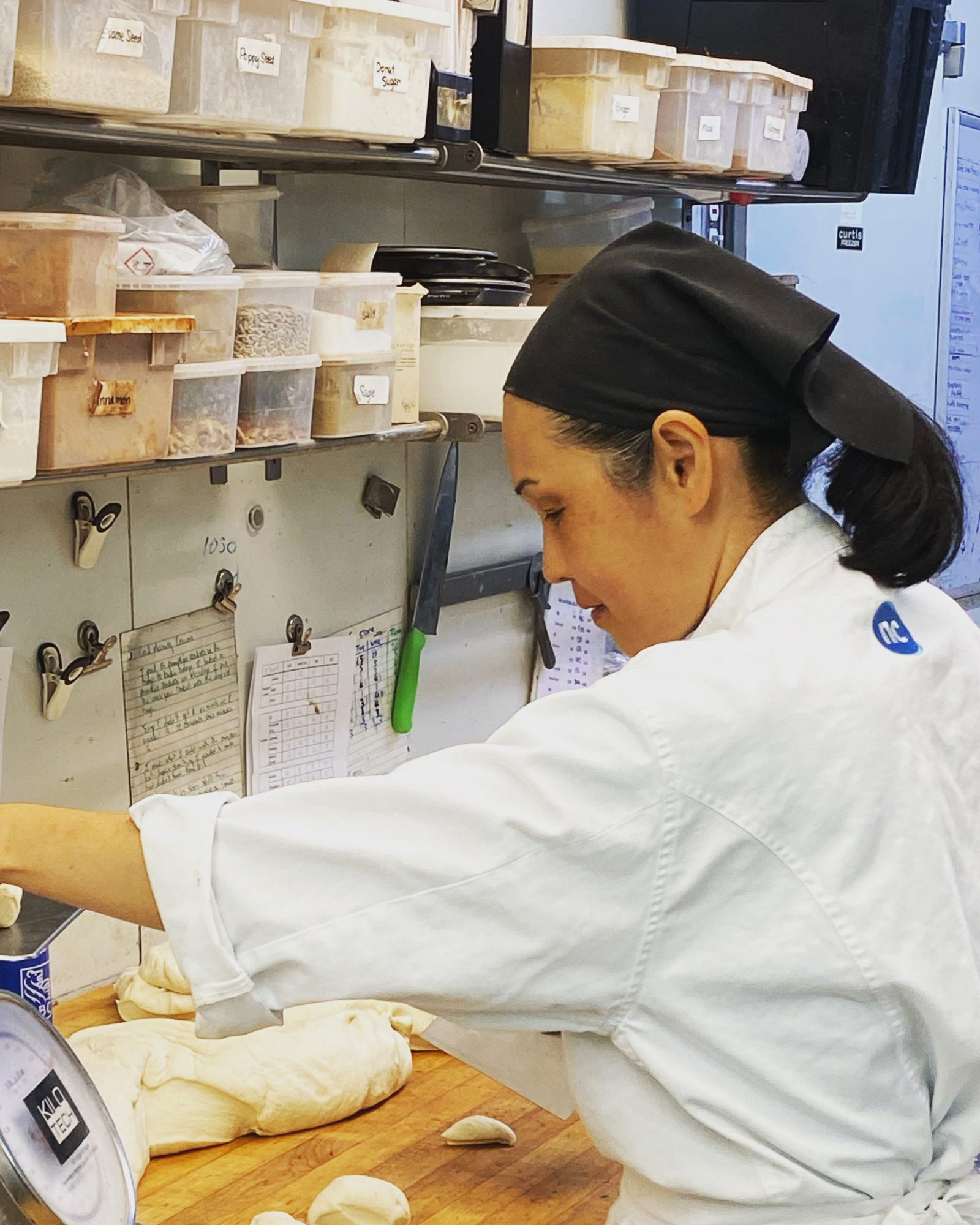 Megumu 'Gumi' Kamarada
Megumu 'Gumi' Kawarada is our bread baker extraordinaire! When you walk into the store, you're greeted with our delicious croissants, muffins, cookies, breakfast loaves, and breads. All that is thanks to the tireless effort Gumi puts in day-in and day-out.
Gumi moved to Canada in 2008 from Japan, and came to the Willow in 2017 after training with numerous chefs. Even though it's only been 3 years, we feel like Gumi has been with us forever!
She is meticulous, precise and only cares about one thing, "Some bakers have these particular things. Some won't use white flour, some only do gluten-free. I only care that it tastes good. I love eating it as much as I love making it."
If you ever see Gumi in the store feel free to give her a wave and tell her what your favourite baked good is at the shop. She'll love it and we love her. Thanks Gumi for becoming such an integral and irreplaceable part of the Willow Family.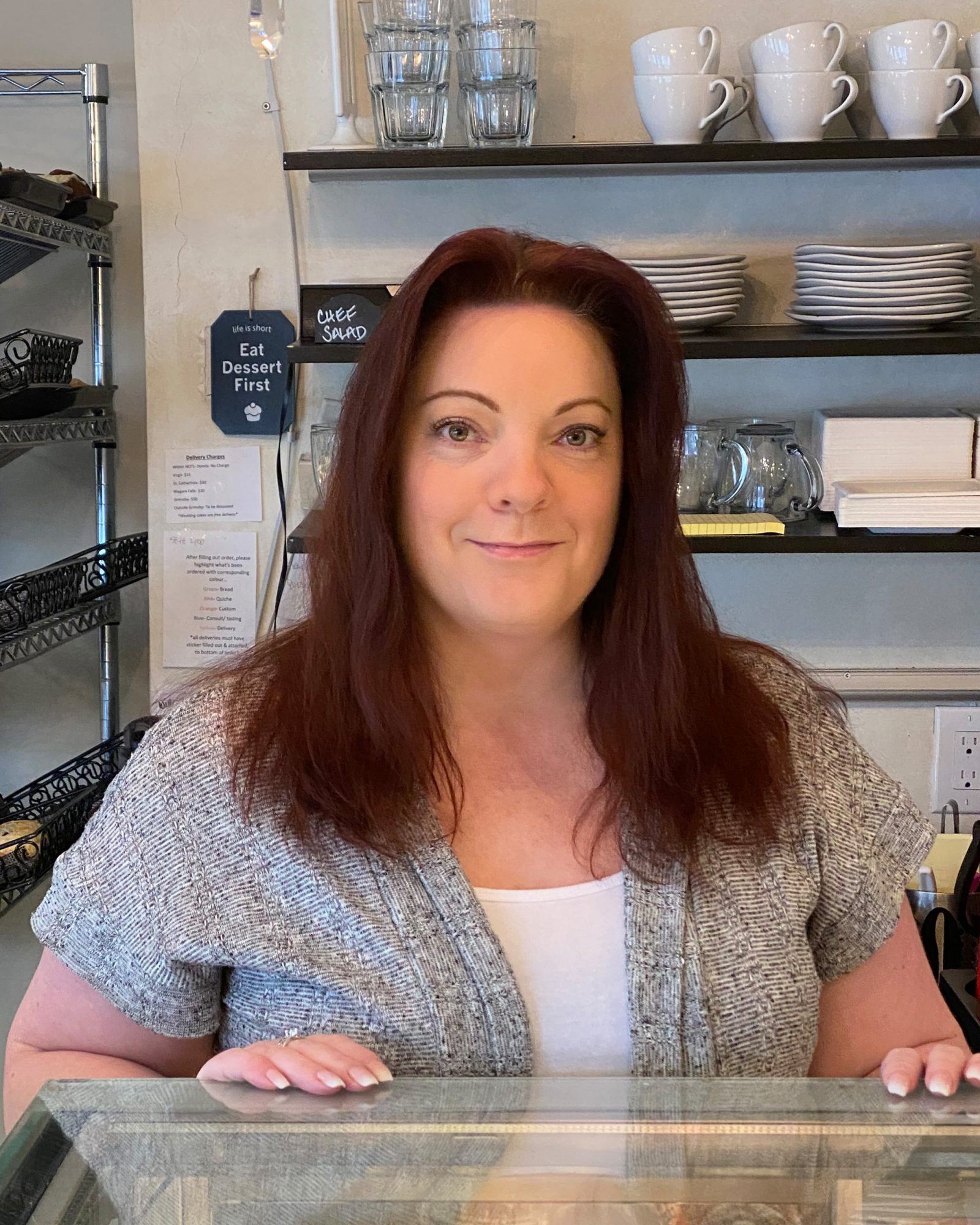 Karen Clifford
Karen is a self-taught cookie afficionado!
Karen started her career 17 years ago, making cakes for friends and family. Shortly after, she tried something a little more intricate and that something sparked a creative passion — COOKIES!
Now, these aren't your Nana's cookies. These are true works of art.
"I love being creative and I love coming up with new specialty/personalized ideas for cookies. I really enjoy what I do. It doesn't feel like a job."
We are so happy that Karen has been with us for as long as she has. If cookies are on your list for a shower, graduation, or any event, you're in good hands with Karen.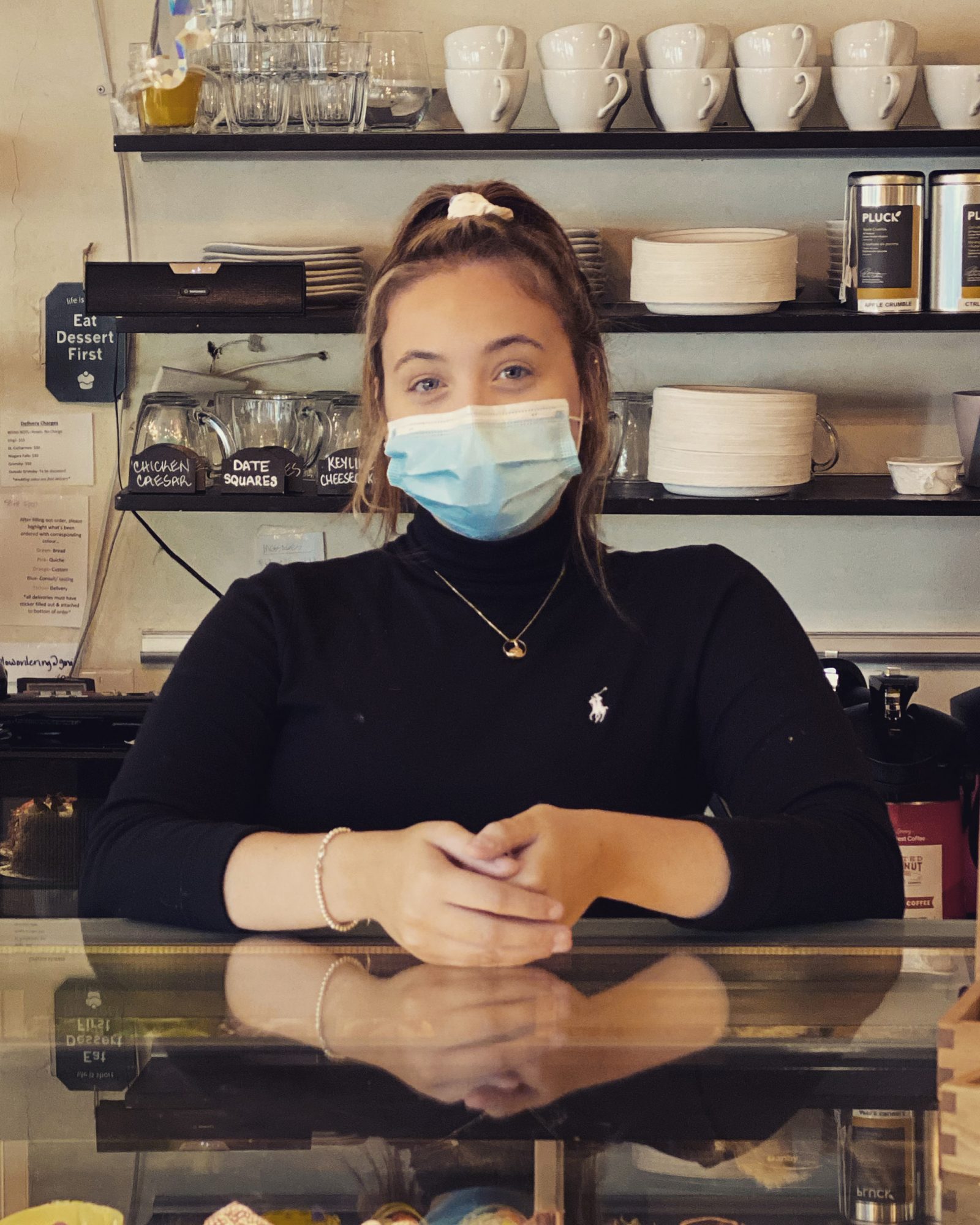 Annika Johnson
Annika is half of the mother/daughter duo you see every day at Willow, greeting everyone with a smile.
Annika came to Willow 3 years ago and has been an integral part of the team ever since. Even though she goes to school in Toronto, she happily comes home on weekends and holidays and put hours in because, for her, it's not just a job.
"I like working at the Willow because It's like a small family. Like every family, there are quirks but we all work through them as a team. I like working out front because I've gotten to know many locals personally."
If you've been coming in regularly for the last few years, chances are Annika warmly greets you by name and is always eager to strike up a conversation inbetween guests.
One good thing that's come from Covid is Annika's Nursing School is all online this year, so she can be with us every weekend! Thanks Annika, for making everyone feel at home!
Click here to see what Willow has been up to in the community!
Click here to download our current standard price list.